Rider, we know that your interest in dirt bike doesn't stop when you get off the bike and you're always looking for a plus, an extra to keep you connected to the bike, the road and your friends. That's what you'll find in the dirt bike apps.
A million times you may have thought about going out to ride on the most difficult and exotic off- road trails, but you didn't dare because you don't have a map to help you for that particular kind of adventure.
Or maybe you were about to start, but you were afraid of running out of internet, or directly out of signal in the middle of nowhere.
Other times you have been enjoying your free time away from home and your curiosity led you to think, where is a circuit nearby, but you didn't get an answer.
In the middle of the comings and goings of the quarantine you became a little more gamer than you usually are, and wanted to challenge some rider friend in a dirt bike game, but you didn't know which one to start with easily and quickly.
That's why we'll make a super complete tour through the best dirt bike apps, thinking about how to help you have a lot of entertainment tools and solutions linked to the dirt bike lifestyle at your fingertips.
But wait, before we start we want to share with you another great list of the most interesting apps from themotocrosslife.com
Training apps, a trend that will become a classic
The pandemic only accelerated a process of digitalization that had already been on our heels for years.
Times are getting shorter, needs are different and today we require a tool that allows us to train from anywhere in the world.
It doesn't matter if you consider yourself an amateur rider or a hobbyist, if you want to compete to the maximum of your possibilities or enjoy the dirt bike because it makes you feel free and takes you to an environment full of friends and nature.
We all have a goal and for that we must be physically prepared.
Many have left the traditional gym in the midst of social alienation and have implemented other training methods.
In the world of applications there are different options and we are going to review some of them.
Want to drastically improve how you riding skills?
This training app introduces a large number of workouts in which you can discriminate by muscle group, or through the options to exercise with or without equipment.
There is a variety of extension workouts, which are sometimes developed by the same athletes that Nike promotes.
It includes complete sessions of yoga, flexibility and running, but for this last case it is required to download the Nike Run Club app, which serves as a complement to track our movement from the GPS sensor, already incorporated in our mobile devices.
(Available on IOS and Android)
It is another important training app, which proposes fast training routines and at the same time combines them with a healthy meal plan, from some basic and quite general parameters.
(Available on IOS and Android)
Powering Offroad
If your idea is to take your dirt bike practice to the next level and you think of a training app capable of wrapping all the specific needs that dirt biking entails, then our option is number one, without a doubt.
We already told you that training to excel or have fun on the bike is not to emulate common gym routines. That's fine if you want to make it through the summer, or if you want to get stronger. But if off-road sport is your thing, the skills to develop are different, and therefore need another approach.
Powering Offroad offers an answer because it's the only one specific to off-road biking and motorcycling. But that's not all riders, the training plan is customized for each user, and that's something Nike doesn't offer, nor any other app available in the market.
We want to help you to boost yourself, and to grow from perseverance. That's why our app evolves from your use experience, to be able to adapt to the rider.
Now you know, apps of this type may have been born as a trend, but they are destined to become a classic.
(Available on IOS and Android)
Want to drastically improve how you riding skills?
You don't miss anything: The best gps apps and onx maps for dirt bike
An extremely popular GPS app because of its functionality. Although it was born linked to running and cycling, its variety of functions is applicable to many different sports, including dirt bike riding.
From here you will be able to track your location while driving, and you will also have references of your speed, time and distance traveled, with a series of statistics about it.
This app has an active community of users who record their activities and compare their performance over time.
It is compatible with almost all smartwatch and activity monitoring devices that have GPS.
(Available on IOS and Android)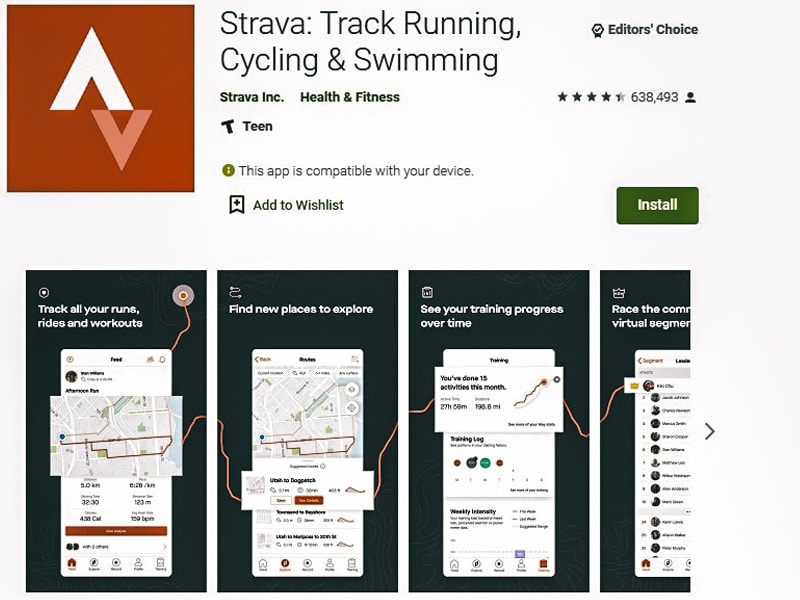 Rider, we know that adventure is your thing and that engines push you to new places. This application knows a little bit about that, and what it offers is a lot of routes and well detailed topographic maps.
It is an interesting proposal, because it is designed to explore hills and mountains or simply take a new walk in the countryside with your friends.
We like it because it has a package of really powerful features, which will help you plan, explore and navigate different driving routes.
The Open Cycle Map that it offers, is free and brings you a lot of routes with specific features.
Not only will the topographic maps be very useful, but once downloaded they will work even without a phone signal or data. As your bike takes you to incredible places you will be able to mark landmarks.
On the way you may encounter difficulties, and this app allows you to share your location with friends, so they know you are safe.
(Available on IOS and Android)
Rider, you won't always be near a cell phone tower. In those occasions you will need help and this app can throw you a very important rope.
How? Unlike most apps that follow your dirt bike ride, CoPilot does not require an Internet connection. As soon as you install it, the app will download a full range of maps for your region.
This off-road gps will give you peace of mind to go wherever you want.
Available for Android, iOS and Windows phones. Available on Google Play and iTunes.
This particular gps app does not stand out from the previous ones, but we can say that it does what it promises, and a little bit more. It basically turns your phone into a bike computer with GPS.
Want to know how fast you're going? Bike Computer gives you that information, and adds tracking with basic metrics, including pace, distance, route and elevation.
It has a dark screen mode (we all like this one better since the pandemic forced us to be night computer animals), and this mode saves you battery, which is key, and gives you better visibility on the night rides we enjoy so much.
(Available on IOS and Android)
This app is not very big, but it is really powerful. Its goal is to give you a follow up of the route you are using while you are doing enduro, motocross, mtb, or any other off-road discipline.
It has a complex functionality, but at the same time it will offer you a very intuitive and easy to understand interface, which is always appreciated. Dirt Tracks can be very useful for all off-road activities.
You will find an interesting visual description of the speeds and altitudes of the road, added to a very easy to read speed graph.
It generates statistics very quickly and users can also create a group or join a group to share routes with friends.
Remember that you must have Google Maps installed to use it.
(Available in IOS and Android)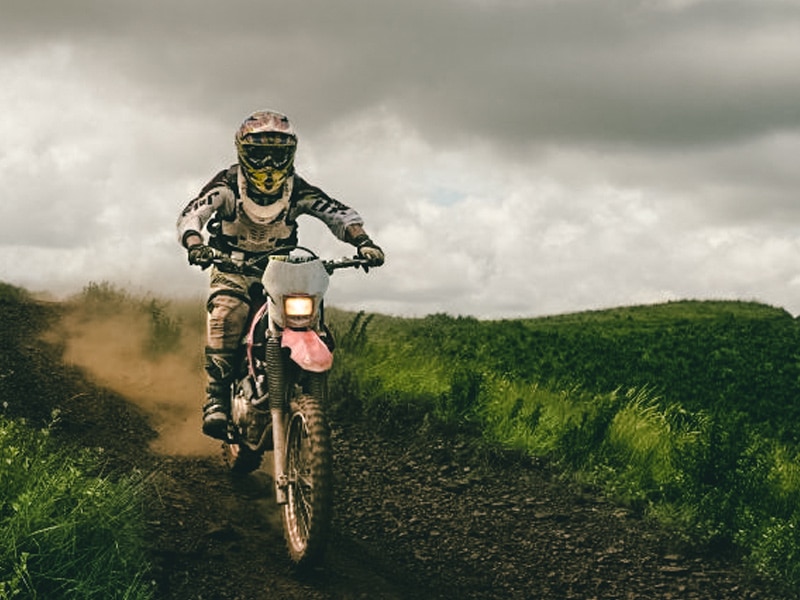 onX Offroad
You've probably heard of it, because it's an off-road GPS mapping app that covers over 900 million acres of public land and over 400,000 miles of roads and trails. This one will serve you even if your phone is offline.
You'll find detailed satellite imagery, information on which trails are open, as well as data on campsites.
It's a must-have application for dirt bike fans, and you'll see that one of the first steps it will ask you in its interface is to select what type of vehicle you're using, to filter out the trail tracking you can use and give you more accurate information.
Another very important factor for you rider, is that besides the characteristics of the roads, this app will indicate you if they are open or closed.
We also like it because it offers you an interesting precision when facing an intersection for example. And we all know how important it is to define where to go from there.
You will have the possibility to make marks on the route, even if you find alternative roads, and you will be able to save those data and map photos, to send them to different friends who will be sharing the adventure with you.
OnX will give you the option to try it out for seven days and then offer an annual membership that costs $USD 30.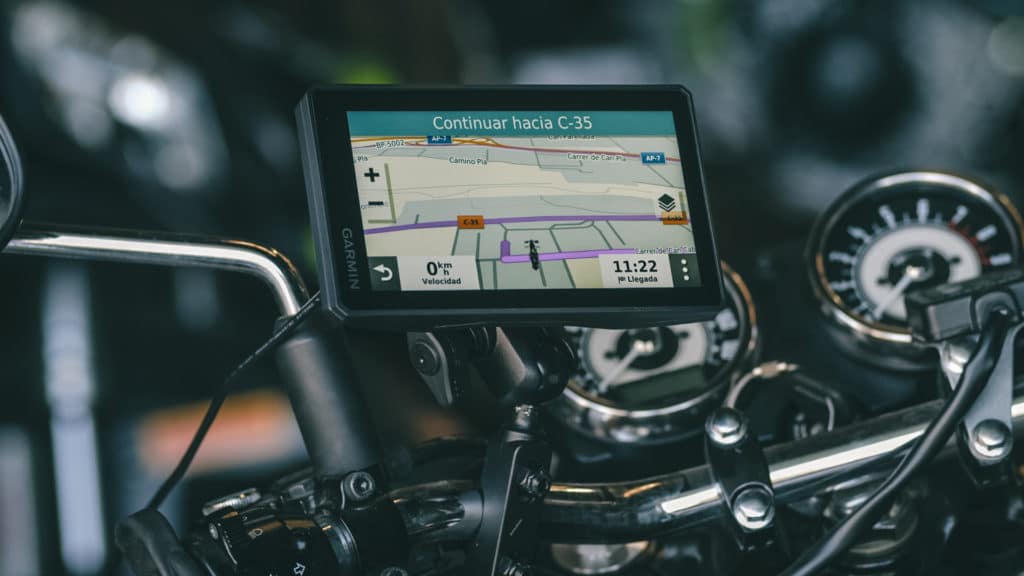 Gaia GPS
Another valuable option if your interest is in travel and natural adventure. Gaia GPS is among the best outdoor mapping applications, and in fact is a resource used by many guides around the world.
It will offer you topographic maps, with unlimited downloads, without additional charges. This allows you to use them offline.
Like other apps of its kind it incorporates the synchronization of your routes with photos, maps and waypoints with all your devices.
Thinking of those who enjoy sharing their adventures with the community, this app allows you to share links of your routes and photos by email, Facebook and Twitter.
Other GPS and ONX Maps apps that can help you: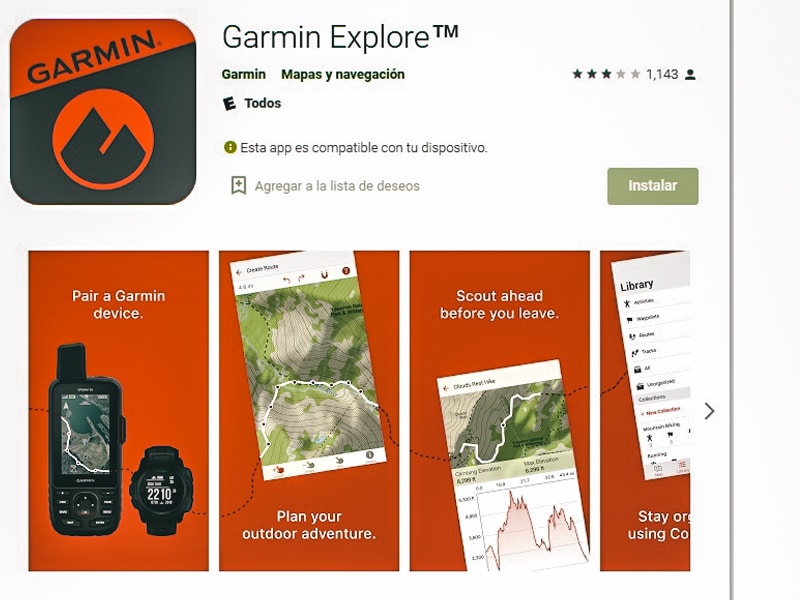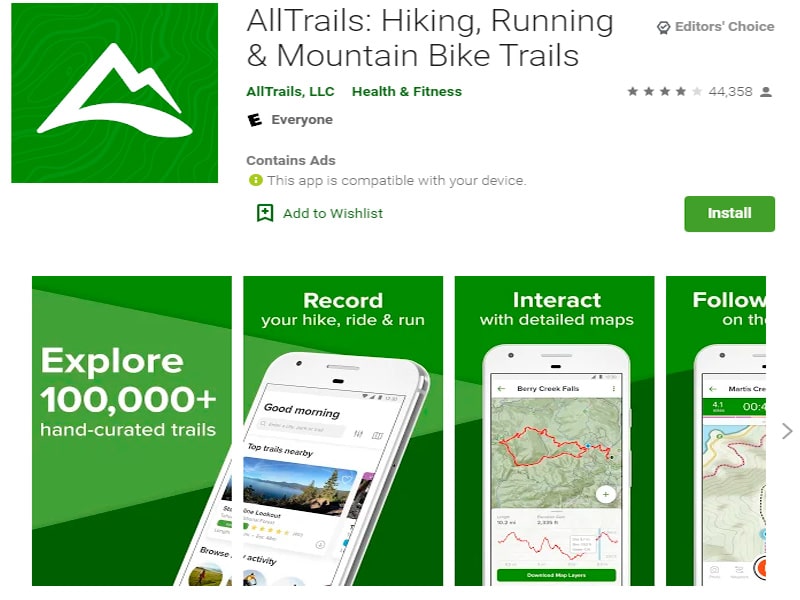 A little fun to get your gamer side out? Here are the best dirt bike game apps
Dirt Bike Unchained
Probably the most popular dirt bike game app today is Dirk Bike Unchained. Developed by Red Bull Media House, in its second version opens the way with a number of different and more personalized game modes.
It incorporates into the game the tips of motocross icons such as Laia Sanz, Cody Webb and Jorge Prado, among others. In addition, it will guide you so that you can perform amazing tricks and some skills that the app didn't have in its previous edition.
The paths that will open up before you have good graphics and offer an intuitive experience that will allow you to gain flow quickly.
You will face different scenarios, including deserts, swamps and forests, with some very attractive designs. As you progress through the levels you'll be able to unlock new bikes and further customize your character.
If you want to challenge a friend or measure yourself against online riders from all over the world, this is a very good option.
(Available for IOS and Android)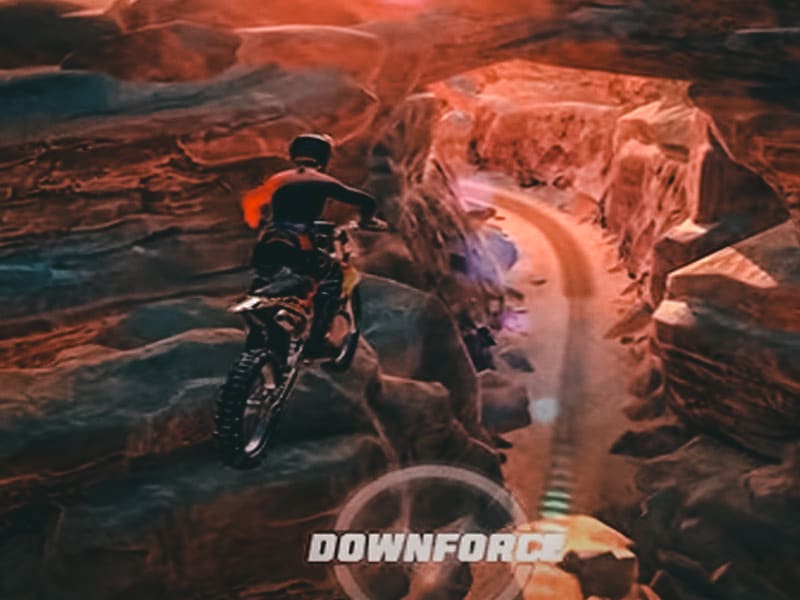 Dirt XTreme
For the trial lovers, this is a real dirt bike game that will find you with rivals spread all over the world, from many different ways.
Do you like exotic scenarios? Here you will find some of that, going from the deserts of Arizona to the top of the monumental Machu Picchu.
We know you want to be in control of your own machine in every way, and this game offers you the chance to be your own mechanic. So you can go from a vintage bike to the most powerful one while your level rises and you choose new bikes and styles.
This dirt bike game app is rewarding you with space objects, but time will be your great enemy if you aim to reach them.
(Available for IOS and Android)
Dirt Bike Sketchy Race
Its graphics are not as advanced, but it presents a number of new scenarios. Dirt Bike Sketchy Rece will put you to the test in downtown San Francisco or in northern Italy.
You'll have races in the middle of the snow and even bring your imagination to life on ice trails. If you don't mind taking risks, you'll learn to do some amazing tricks and very complicated acrobatics.
It seems simple, but you have to be careful not to crash in the important moments of the race, because this game really punishes you with the recovery times of the game in one blow.
(Available for IOS and Android)
Motocross Racing
It has a design that catches from the graphics. It will offer you creative obstacles and fun tricks.
This dirt bike app raises options to update your off-road motorcycles, which will allow you to improve your speed, with nitrogen acceleration.
If you enjoy getting into every detail, this game offers you to improve the control and brake systems.
Despite being a dirt bike game, you will also find roads, stunt ramps and tunnels. One of its most outstanding virtues is the driving experience, a bit more realistic than in others of its kind.
Its great con: It still doesn't have a multiplayer option.
(Available for IOS and Android)
Other options among the game apps that could interest you:
Dirt Bike Roof Top Racing Motocross ATV race games
Who is the fastest among your friends? Find out with the lap time and circuit measurement apps
Racechrono PRO
This will be a very interesting tool for you when measuring your times alone or competing with friends. It is designed for motor sports, and offers a range of functions that differentiate it from common stopwatches.
With the app you will have access to a lap data logger and analyzer.
Recommended if you are one of those who want to record every moment of adrenaline, because RaceChrono Pro also allows you to record videos and superimpose on them the data you will record about your laps.
It incorporates a fluid data analysis, and it synchronizes map and video graphics. It is a good option when it comes to customize the circuits or sections that we want to measure.
The best thing is that it has a very good speed to export videos and will give you support for multiple cameras, with the possibility of exporting several overlapping shots.
If you are one of those who wants to take the demand to the maximum and you like endurance races, this app has no limits in the session time.
The cost of the trial version is $USD 20.
Only available on iOS 10 and above. In Android it is available for all devices.
TrackAddict
What TrackAddict does is give you the ability to see your lap times instantly. It turns your device into a video and distance measurement system, which will also allow you to compare tracks.
Like Racechrono PRO, it has the necessary functionality to record video and transfer the data you collect with the app.
It has more than 1000 predefined circuits, but it also lets you customize and add your own.
If you are looking to improve your driving skills, here you will find an analysis of driving lines, statistics and comparison of races or laps. You can easily export the videos to RaceRender.com, although this requires updates.
(Available for IOS and Android)
Do you want to ride a circuit but don't know where? This app is for you
MX Circuit
A one-of-a-kind app that really stands out for a variety of features that we as a rider trust you will enjoy.
To start, this circuit App shows you a list of all the circuits that are running. It will launch them to you according to where you are at the moment, because it uses your geolocation as a tool.
Once you choose your circuit, a technical sheet will be opened with a lot of interesting data such as the distance you are, how to get there, technical descriptions of the circuit and onboard videos.
You will also be able to analyze which circuit you want to go to according to the ratings that users leave on each one of them, and the app will soon add up data on the weather of each place you are looking for.
Each circuit has an administrator profile, and it sends notifications to all users. Therefore, it will keep you informed of the circuit's improvements, whether or not there is a race on the weekend, what state it is in, and so on.
The same goes for the Live Streaming feature, which is optional in the app and needs a premium update, and of course, an internet connection.
This app already has a record of more than 135 circuits from different countries around the world and is also developing new features such as a confirmation system for attendance at the circuits.
Available for IOS and Android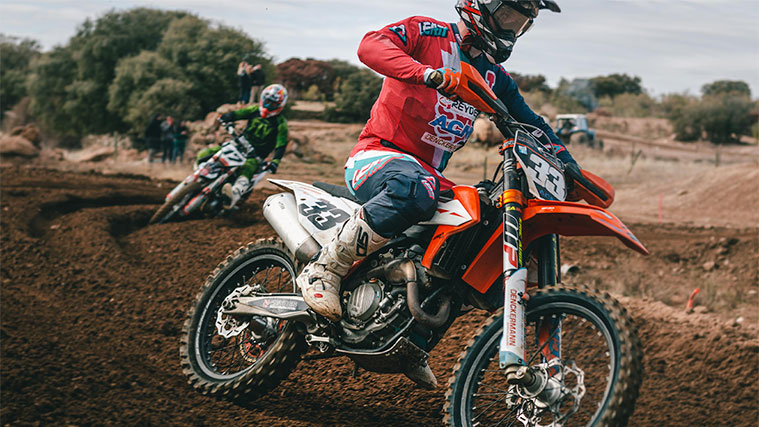 Let nothing escape you, the best magazine apps to keep you fully informed
Dirt Bike Magazine
It covers the entire world of off-road motorcycling. It's an app that unfolds from a medium that has many years of experience, and will tell you from experience about a huge amount of dirt bikes.
If you want to know the latest news about motorcycles this is a luxury option, because you will also be immersed in details about parts and accessories for different motorcycles.
You will have a very valuable variety, because it is a magazine that covers all kinds of scenarios and information about them. We are talking about deserts, forests, and adventures.
In addition, you will find tests of the machines and particular data about the characteristics of each model that you will not find anywhere else.
Available for IOS and Android
EnduroPro
What comes with this app is a tremendously complete tour of off-road motorcycling today, just like the EnduroPro page.
EnduroPro will launch a battery of news related to what we like most, from competitions, positions, news from the calendars and the most important teams in the world.
Here you will find rich reports from riders of the stature of Laia Sanz, and advice related to all the disciplines that we love adventure on two wheels.
Available for IOS and Android
Classic Dirt Bike
This magazine intersperses among the latest news from the off-road world, and pills about the classics that cannot be missed to understand the history of sport.
Analysis of the characteristics of the motorcycles, information about races and interviews with protagonists in disciplines such as trial and enduro.
Available for IOS and Android